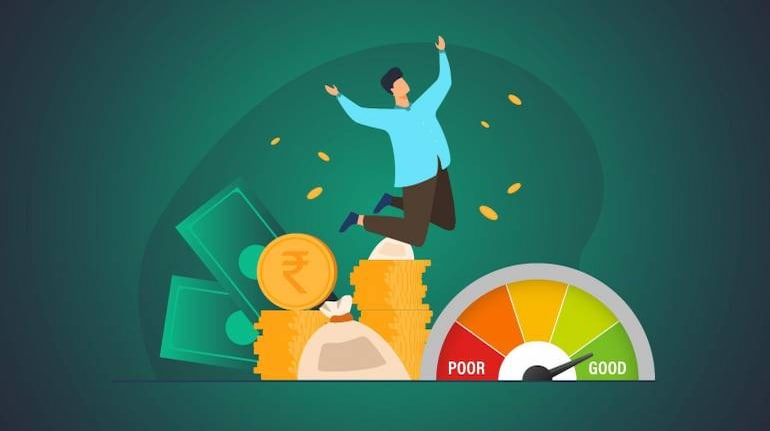 Personal loans are great instruments to help you cope with unforeseen financial emergencies. Nowadays, getting online personal loan approval is easy, as the lender sanctions the loan to the borrower in just a few hours. However, the criteria for personal loan eligibility varies from person to person and depends on the past repayment record as it is an unsecured loan.
Similarly, a successful settlement boosts your credit score and significantly improves your creditworthiness for further emergency loans. Continue reading to know the various factors that affect loan approval in 2023.
9 Personal Habits for Easy Loan Approval in India
To ensure that you receive personal loan deals at attractive interest rates in future, keep the following principles in mind:
1. Keep a Short Repayment Period
Most people take EMI payments of personal loans very casually as they do not have anything at stake. Unfortunately, such behaviour leads to progressive interest accrual and consequently increases the debt burden.
Thus we recommend that the borrowers repay the entire amount sooner, making regular prepayments if possible. Repaying within a shorter tenure will dramatically improve your personal loan eligibility .
2. Choose the Loan Amount Wisely
Lenders sometimes combine offers with more significant loan amounts, which may tempt you to borrow close to the upper credit limit. However, no matter what extra benefits are clubbed with the loan process, it is nothing less than a debt at the end of the day. Hence even after a successful CIBIL score check online , if you find you are eligible for most of your required sum, stick to the bare minimum to avoid chances of loan application rejection.
3. Do Not Pile Up Multiple Personal Loans
Though you are confident of repaying multiple personal loans, financial experts suggest not entering into multiple lending relationships as it severely affects your credit score. Instead, consider reaching out to your trustworthy family members or friends in adverse financial circumstances if you already have another personal loan to replenish.
Moreover, managing financial commitments is a stress you will want to avoid or you may get buried under a pile of debts.
4. Keep a Gap of at Least 6 Months Between Two Consecutive Credit Requests
Though many financial advisors often skip conveying this message to borrowers, you should follow this strategy. Otherwise, credit-providing institutions will doubt your repayment capabilities due to too much inclination towards borrowing.
If you can support all your utility bills with the available income, it would be better to wait for 8-9 months before applying for a second personal loan. Following this strategy, you can improve the chances of personal loan approval from any bank or NBFC.
5. Take a Personal Loan Only When Necessary
Lending institutions do not specify any restrictions regarding expenses against which a borrower cannot request personal loans. Thus you may request a personal loan whenever you run out of cash but intend to do expensive shopping.
However, doing so repeatedly is reflected poorly on your credit history, and the lenders' attention gets drawn to such stats whenever you approach them for an emergency loan.
6. Make a Habit of Checking Debt-to-Income Ratio
As per financial experts, it is recommended to allocate at most 40% of your monthly income towards EMIs. A more financially disciplined individual tries to stick towards the lower limit of this budget when buying expensive items on credit.
Lenders note these tendencies to judge an individual's affordability and track spending habits. Clearing off existing loans will lower your debt profile and improve your chances of personal loan approval.
7. Stick to Timely EMI Payouts
It is the most critical behavioural pattern that a lender notes for each borrower, as personal loans are awarded entirely based on trust. Therefore, as you keep repaying the monthly instalments on time, it boosts the lending institution's confidence in your repayment capacity. You thus achieve excellent creditworthiness for future financial needs.
8. Avoid Running to Various Banks for Personal Loan Approval
Whenever a particular bank declines your loan request, as a general reaction, you probably reach out to other banks hoping they will approve your loan application. Unfortunately, though you may not notice any harm in doing so, each time a bank reviews your creditworthiness, your personal loan eligibility drops by a minute margin. Thus, if multiple banks disapprove a loan application, you will have difficulty regaining the initial CIBIL score with which you started applying in the first place.
9. Avoid Taking Risk With the Loan Amount
You must strictly avoid investing the borrowed sum in volatile assets like cryptocurrencies and stocks and refrain from betting or gambling. Such activities make things awry for the borrower as it is never possible to calculate approximate returns from these seemingly lucrative possibilities. Therefore failing to repay the borrowed sum on time due to financial loss in gambling will hamper your business relationship with the lender. Moreover, it will directly affect your chances of availing emergency funds.
Proper market research is not only necessary to check personal loan eligibility , but it also helps to find the best deal. Personal loans are undoubtedly among the best measures to confront an emergency situation. But at the same time, one should maintain financial discipline not to experience the negatives often attracted by these credit facilities.
Moneycontrol journalists were not involved in the creation of the article
Factors That Decide Your Instant Personal Loan Approval in 2023 have 1089 words, post on www.moneycontrol.com at January 27, 2023. This is cached page on Business News. If you want remove this page, please contact us.