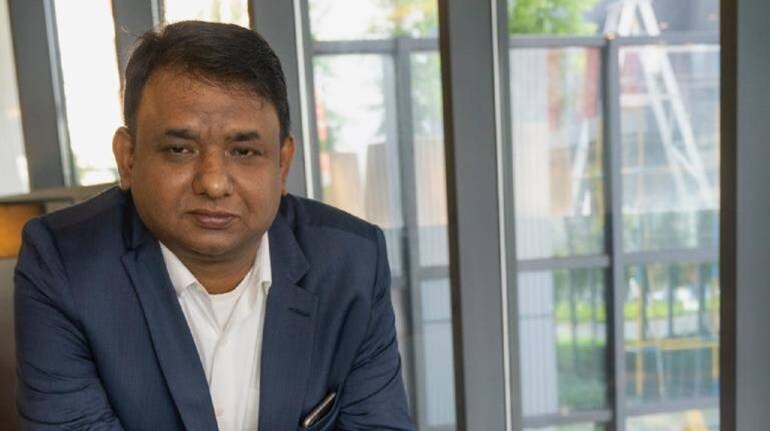 The Budget 2023 is less than a week away and the mood of the market is far from encouraging. The Budget Day is not the easiest to negotiate even at the best of times but as long as you keep certain things in mind, it can be managed, says Bengaluru-based veteran trader Rajesh Sriwastava.
In an interview to Moneycontrol, Sriwastava offered some tips for February 1. Edited excerpts:
From your experience, how difficult is it to trade on a Budget Day? What kinds of challenges do you face?
It's a hard situation to be a trader, as when the budget process is underway, important economic information can have a significant impact on stocks, causing undesirable volatility, and it's not just the volatility that makes it difficult, but also the volume. As a trader, I must perform rapid analysis and position adjustments.
How do you manage volatility?
Managing budget volatility is difficult, but with a few measures one may engage in Budget-Day trading.
-First and foremost, stay informed: It helps me know the potential impact, prepares me for adjustment, and enables me to make an informed decision.
-Diversify my trading: This will distribute my risk around the industry. According to my experience, this is the finest mitigation plan by a large edge.
-Stop-loss must be in place: I will be emotionless with my stop-loss.
What are the mistakes you have made on Budget Day trades in the past? What did you learn?
On Budget Day in 2018, I was trading with my buddy Ronald. I had trades with a hedge because volatility was anticipated, but I got caught up in the conversation and closed the half trade, resulting in a small little profit.
How has been your performance in the last five-10 budget days? Which year was the best and which was the worst?
Budget Day 2020 was the finest… I don't recall the trade specifically, but I had a school PTM for my kid, so I closed a portion of the trade after the budget and kept all the option long positions open. I managed that position using my mobile and concluded the day with a healthy profit.
What will be your suggestion/advice to traders who are trading for the first time on Budget Day?
The important one is that traders should use limit orders. Cut your position size to half.
Disclaimer: The views and investment tips expressed by investment experts on Moneycontrol.com are their own and not those of the website or its management. Moneycontrol.com advises users to check with certified experts before taking any investment decisions.
Budget 2023-24: This veteran trader has 4 tips to offer for February 1 have 647 words, post on www.moneycontrol.com at January 27, 2023. This is cached page on Business News. If you want remove this page, please contact us.