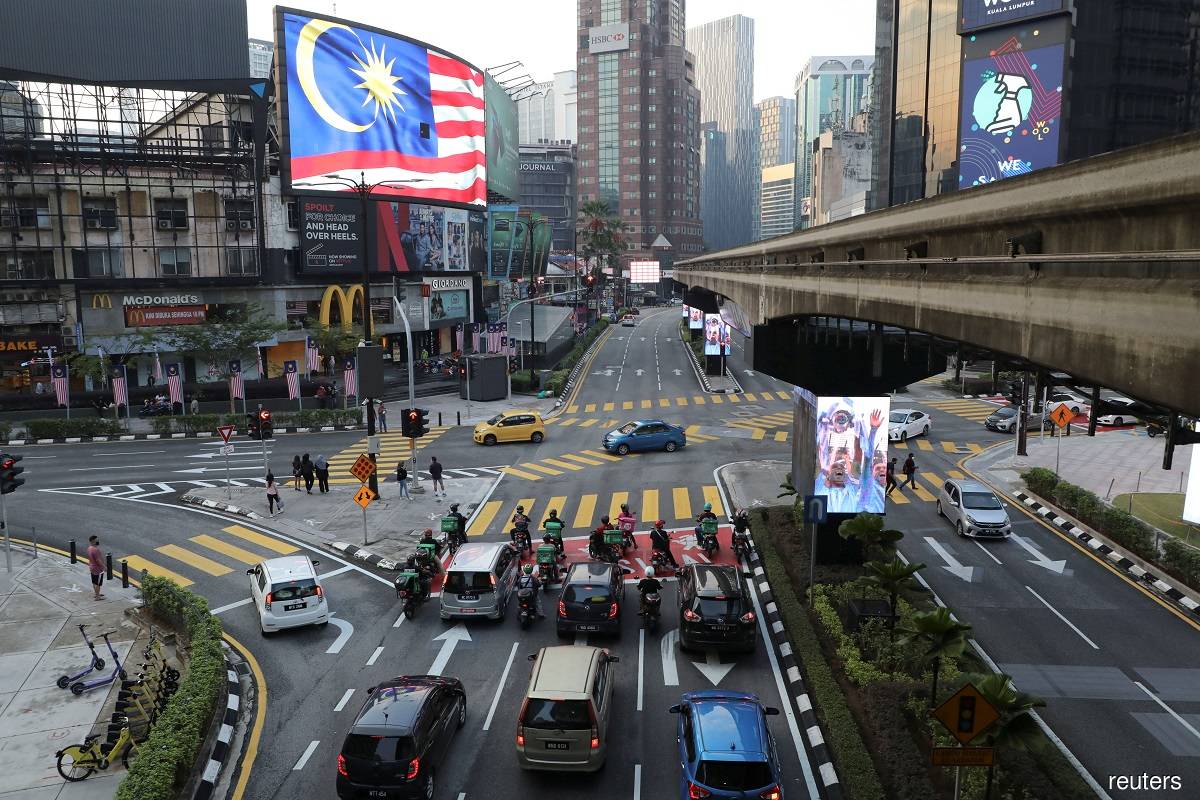 KUALA LUMPUR (Oct 3): The number of new Covid-19 cases in the 39th epidemiological week (epi week) from Sept 25 to Oct 1 dropped 5.2% to 12,291 from 12,963 during the previous week, said Health director-general Tan Sri Dr Noor Hisham Abdullah.
He said during the 39th epi week,  there were 12,260 local cases, from 12,934 a week ago, while imported cases increased by 6.9% to 31 from 29.
"Death cases due to Covid-19 in the 39th epi week decreased by 35% to 26 from 40 in the 38th epi week, while average daily active cases for the same week decreased by 2.5% to 24,713 from the previous week," Noor Hisham said in a statement on Monday (Oct 3).
On the number of recoveries, he said, it dropped by 8.4% to 12,534 in the 39th epi week, from 13,677 previously.
The Health DG said that based on physical data reported for the 38th and 39th epi weeks, it was found that the number of patient arrivals to the Covid-19 assessment centre (CAC) decreased by 9%, while the number of patients undergoing home monitoring decreased by 53.5%.
On the trend of daily active Covid-19 cases that were monitored virtually, he said it dropped to 27,486 at the end of the 39th epi week, from 30,819 the week before.
Noor Hisham said the number of Covid-19 cases referred by the CAC to hospitals increased by 8.2%, while the number of Covid-19 admissions to public hospitals per 100,000 population in the 39th epi week recorded a decrease of 7.7% for Category 1 and 2 patients, while the figure for Category 3 to 5 patients decreased by 13%.
According to the Health DG, the usage of Covid-19 beds in the 39th epi week dropped by 1% for non-critical beds, 3% for intensive care unit beds, and it stayed at 0% for beds at low-risk Covid-19 treatment centres.
As for Covid-19 patients requiring ventilators, he said, the number decreased by 0.4% in the 39th epi week.
Noor Hisham said the cumulative number of Covid-19 cases reported in the country since Jan 25, 2020 stood at 4,842,505, with the cumulative number of recoveries totalling 4,781,138.
The cumulative number of fatalities due to Covid-19 stood at 36,374, while the total number of clusters was 7,081, with 13 clusters still active, he added.
New Covid-19 cases, fatalities down last week have 546 words, post on www.theedgemarkets.com at October 3, 2022. This is cached page on Business News. If you want remove this page, please contact us.