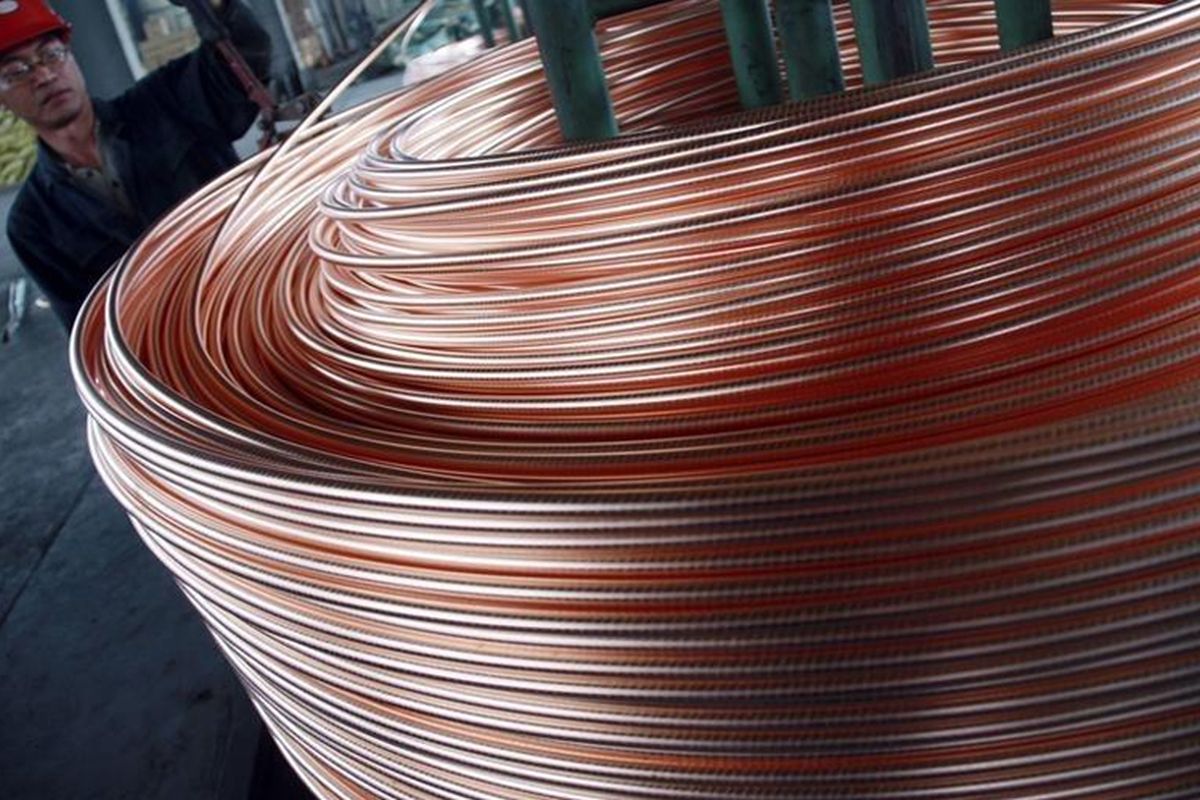 (Sept 28):) Commodity prices slumped as a deteriorating economic outlook and surging US dollar weigh on the value of the world's raw materials.
On Wednesday, everything from copper to gold and cotton were trading lower amid a renewed resurgence in the greenback as traders price in a darkening global economic outlook. A day earlier the Bloomberg Commodity Spot Index was at its lowest level since January 24.
The US currency advanced to a record having been propelled by the most aggressive trajectory of interest-rate hikes by the Federal Reserve since the 1980s. A senior Biden administration official rejected the notion that there may be a coordinated global effort to rein in the greenback and further Fed rate increases are on the cards, with policymakers including James Bullard restating their intention to tame price gains.
It's an outlook that has transformed the picture for commodity markets in recent months.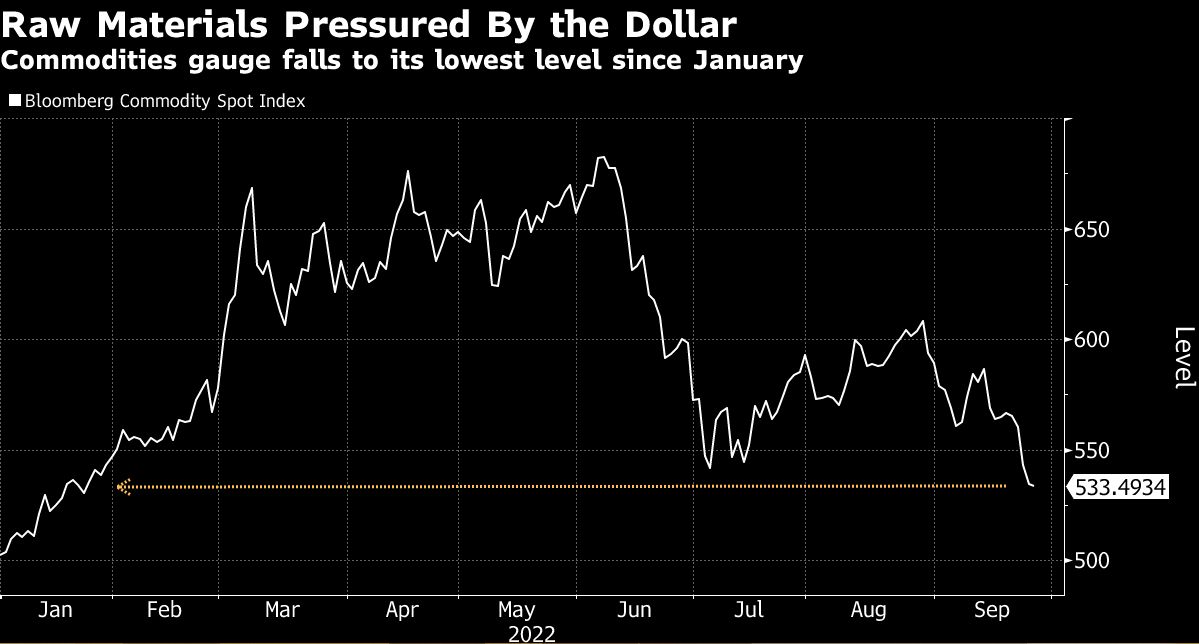 "This material repricing has been clearly driven by a weaker cyclical outlook in the face of Fed rate hikes, a contracting EU economy in the midst of an energy crisis and rolling Chinese lockdowns," Goldman Sachs analysts including Jeff Currie wrote in a note to clients. "Throughout the third quarter of this year market liquidity has fallen, volatility has risen and investor confidence in the bullish commodity outlook has evaporated."
Gold slid to the lowest in more than two years as tighter Fed policy and Europe's worsening energy crisis has pushed up the US currency, weighing on the metal that's priced in it. Higher Treasury yields are also hurting bullion, which bears no interest, resulting in investors abandoning the metal in droves.
Aluminum — one of the worst-hit base metals in recent months — fell to its lowest in 19 months, with significant smelter cuts in Europe failing to offset slumping demand
Crude is on track to post its first quarterly decline in more than two years on concerns that a global economic slowdown will hurt energy consumption as central banks jack up borrowing costs to tame inflation. Oil's slump has stoked speculation that the Organization of Petroleum Exporting Countries and its allies will pare output to arrest the rout.
In agricultural markets, American harvests are rolling in and the strong dollar risks weakening crop shipments during their peak sales period, as grain becomes relatively more expensive in importing nations. Weekly US wheat export sales recently fell to their lowest since May, and corn and soy halved, the latest government report shows. Fresh data due Thursday will show whether the pace remains sluggish.
Chicago soybean futures headed for a sixth straight loss on Wednesday, their longest losing streak in over a year. Corn and wheat also fell.
Commodities tumble with surging dollar hitting raw materials have 650 words, post on www.theedgemarkets.com at September 29, 2022. This is cached page on Business News. If you want remove this page, please contact us.