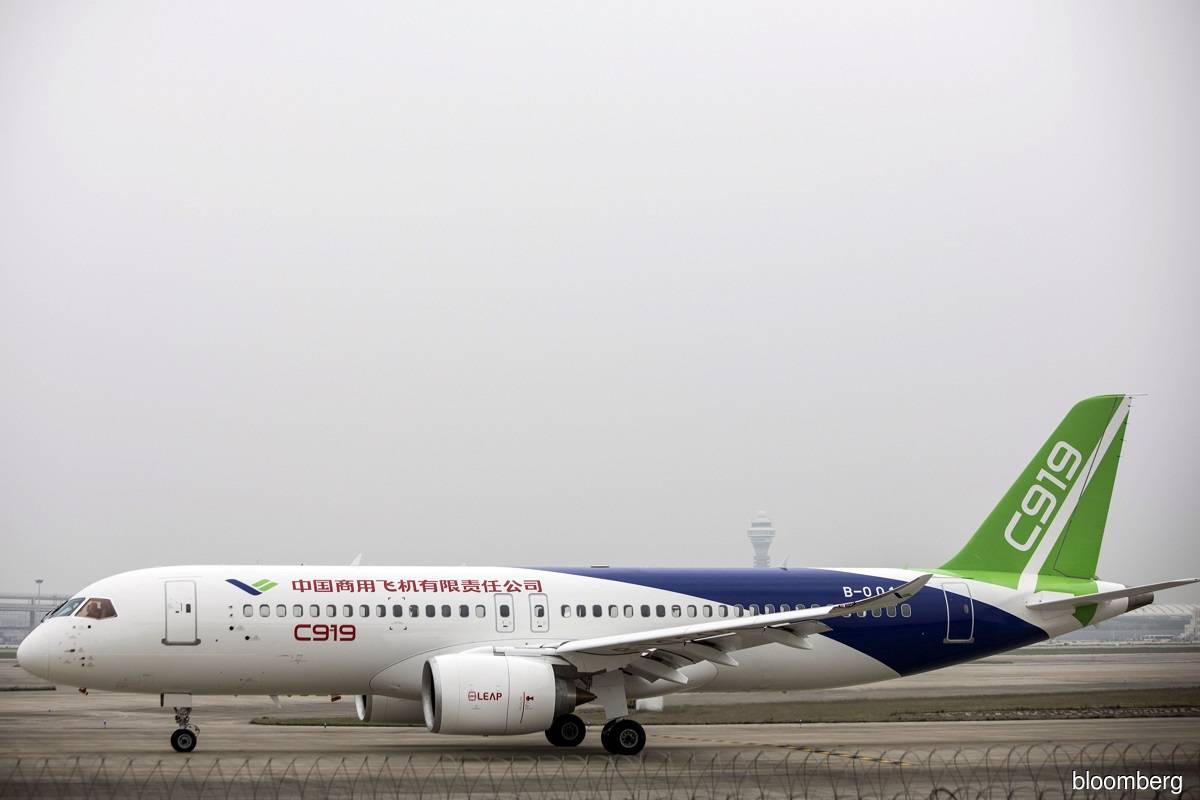 BEIJING/SYDNEY (Aug 9): China's aviation regulator is seeking industry feedback on special conditions for the home-grown C919 aircraft, it said on Tuesday, in a sign that certification of the narrow-body jet designed to rival Airbus and Boeing is edging closer.
In dozens of technical documents, the Civil Aviation Administration of China (CAAC) has set out special conditions for the C919 in areas like flight envelope protection and flight operations under icing conditions, according to a statement on its website.
Special conditions are additional airworthiness standards prescribed by the regulator when current regulations do not contain adequate or appropriate safety standards due to novel or unusual design features.
Aviation regulators in the United States and Europe also regularly issue such conditions on new Airbus and Boeing jets as part of the certification process.
The CAAC has invited public comment on the C919 special conditions over the next 15 working days.
State-owned manufacturer Commercial Aircraft Corp of China said last month that the six of its test planes had finished flight testing as the C919 programme entered the final stage of receiving a certificate from CAAC required for commercial operations.
China seeking industry feedback on home-grown C919 jet as certification nears have 438 words, post on www.theedgemarkets.com at August 9, 2022. This is cached page on Business News. If you want remove this page, please contact us.