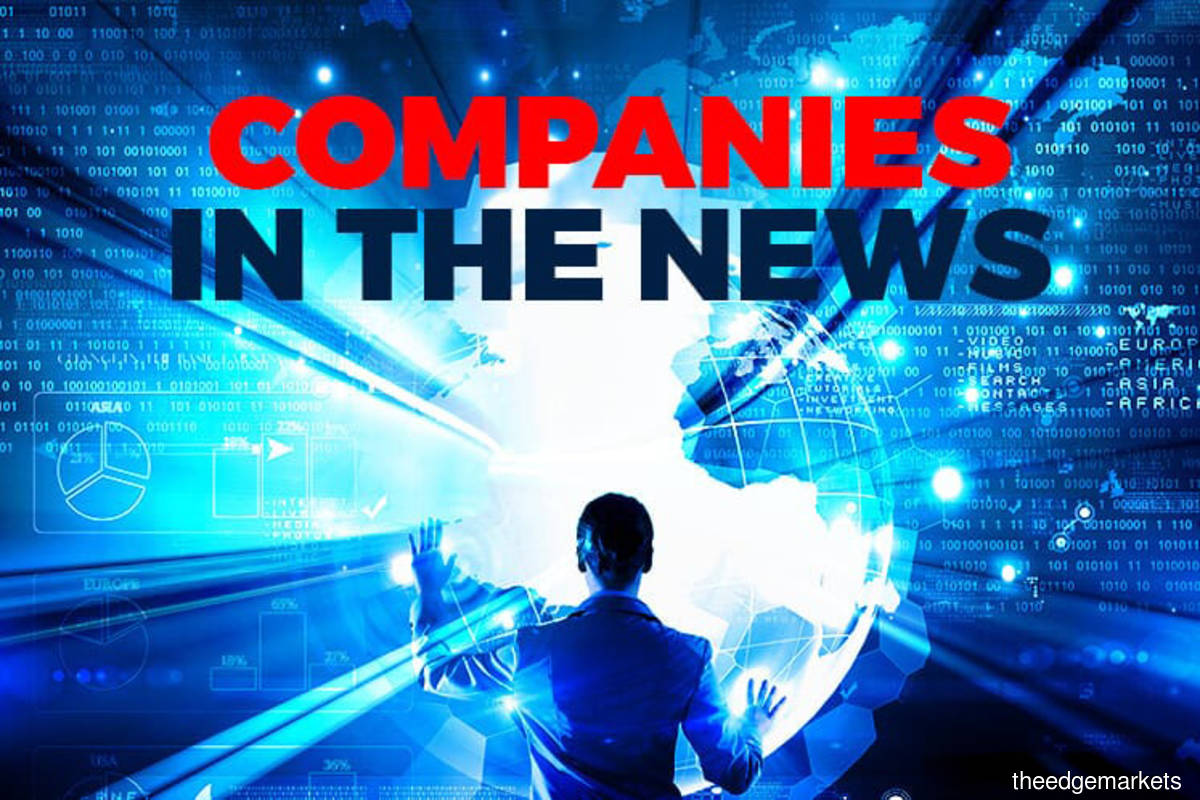 KUALA LUMPUR (June 30): Here is a brief look at some corporate announcements and news flow on Thursday (June 30) which include iDimension Consolidated Bhd, Marine & General Bhd (M&G), Petronas Chemicals Group Bhd (PetChem), Mudajaya Group Bhd, Teck Guan Perdana Bhd, Farm Fresh Bhd, Reach Energy Bhd (REB) and Telekom Malaysia Bhd (TM).
Information technology solutions provider iDimension Consolidated Bhd has regularised its financial condition and level of operations and hence, it no longer triggers any of the criteria under Paragraph 2.1 of Guidance Note 3 (GN3) of the ACE Market listing requirements. As such, it will be lifted from its GN3 status on Friday (July 1).
Shipping firm Marine & General Bhd ( M&G ) returned to the black in its fourth financial quarter ended April 30, 2022 (4QFY22), registering a net profit of RM3.52 million compared with a net loss of RM10.27 million a year ago, mainly due to better vessel utilisation in the current quarter and deployment of all tankers of the downstream division under time charter, as compared to three tankers in 4QFY21.
Petronas Chemicals Group Bhd ( PetChem ) has teamed up with Alam Flora Environmental Solutions Sdn Bhd (AFES) to supply plastic and food waste, and evaluate potential partnership to build waste segregation facilities in Malaysia. Under the MoU, AFES will supply plastic waste that consists of polyethylene (PE) and polypropylene (PP) for PetChem to produce circular products which will be used in food packaging, healthcare, and industrial applications. AFES will also supply organic and food waste for the purpose of research and development towards the potential manufacturing of high value fertiliser for sustainable agriculture.
Mudajaya Group Bhd is buying Real Jade Ltd, which is involved in the manufacturing and trading of cement and clinker in China, at an indicative price of HK$400 million (RM224.32 million), to expand its trading and manufacturing of construction materials business in the country. The construction outfit said in a bourse filing on Thursday (June 30) that its indirect wholly-owned subsidiary Xelmont Ltd had inked a share sale and purchase agreement with Minyi Holdings Ltd for the proposed acquisition of Real Jade, which owns and operates a production plant in Shandong.
Teck Guan Perdana Bhd recorded a net loss of RM2.61 million in 1QFY23, 70.6% more than the RM1.53 million it recorded in the corresponding quarter last year, following a sharp drop in revenue and the recognition of net fair value loss on forward currency contracts that amounted to RM4.29 million. The palm oil and cocoa products manufacturer's quarterly revenue fell 40.94% to RM32.83 million from RM55.59 million, mainly because of lower sales volume and selling price.
Farm Fresh Bhd has proposed to acquire a freehold industrial land in Bandar Baru Enstek, Negeri Sembilan for RM18.24 million. Farm Fresh said the acquisition of the land from THP Enstek Development Sdn Bhd is expected to complete within six to nine months, and will be funded entirely from its initial public offering proceeds.
Reach Energy Bhd ( REB ) will issue 1.03 billion new shares at an issue price of 20 sen apiece to offset debt owing to Super Racer Ltd (SRL), amounting to US$49.56 million (or RM206.51 million). Following the exercise, SRL will be the largest shareholder of the group, with a stake of 48.5%. SRL intends to seek exemption from taking a mandatory takeover offer of REB's remaining shares and outstanding warrants, the latter said.
Telekom Malaysia Bhd ( TM ) has inked two collaboration agreements with Cisco International Ltd to co-invest in projects for 5G innovation and the digital acceleration of small and medium enterprises. The partnership is part of Cisco's Country Digital Acceleration programme, which is a strategic partnership with governments worldwide to accelerate their national digitalisation agendas.
iDimension, Marine & General, PetChem, Mudajaya, Teck Guan, Farm Fresh, Reach Energy and TM have 639 words, post on www.theedgemarkets.com at July 1, 2022. This is cached page on Business News. If you want remove this page, please contact us.