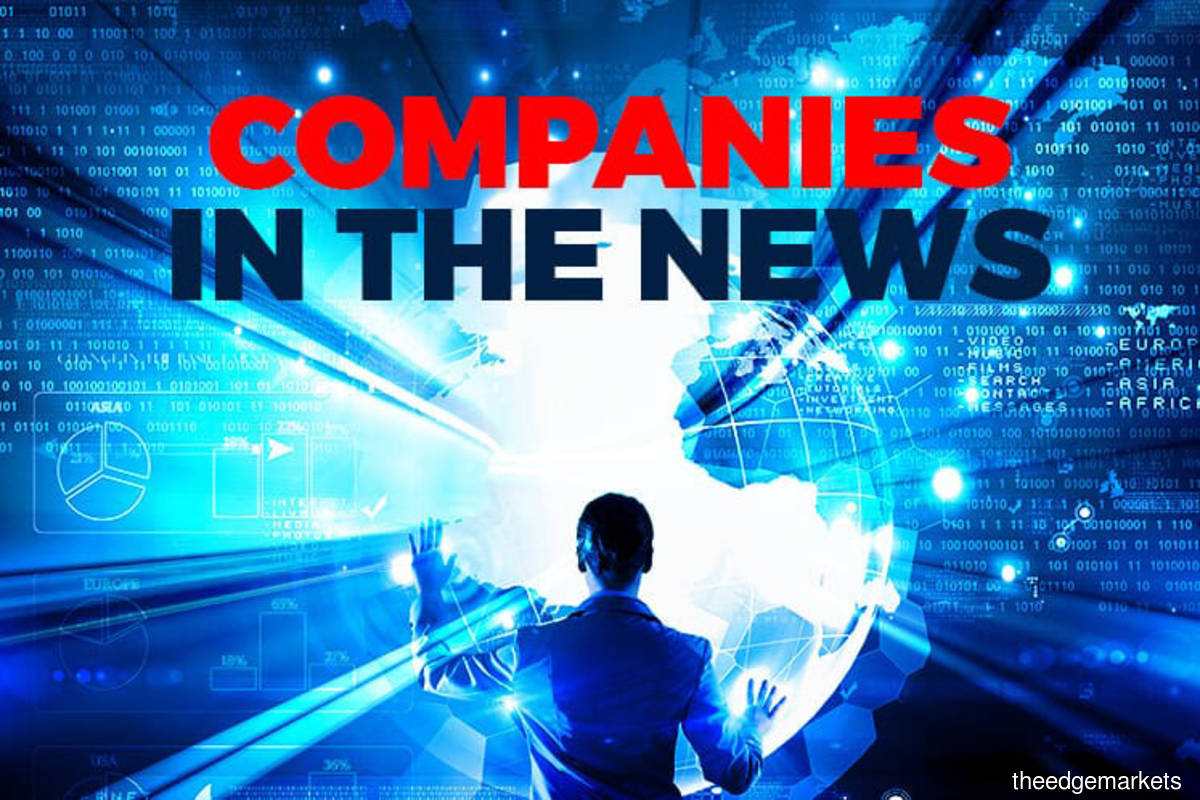 KUALA LUMPUR (June 28): Here is a brief look at some corporate announcements and news flow on Tuesday (June 28) which include Petronas Dagangan Bhd (PetDag), United Malacca Bhd, Inari Amertron Bhd, Kim Loong Resources Bhd, AT Systematization Bhd, AMMB Holdings Bhd (AmBank), Poh Huat Resources Holdings Bhd, NTPM Holdings Bhd and Mah Sing Group Bhd.
Petronas Dagangan Bhd ( PetDag ) is disposing of working inventory and deadstock (un-pumpable inventory) in six fuel terminals to Petronas' wholly-owned unit Petco Trading Labuan Co Ltd (PTLCL) in a related party transaction for RM132.93 million.
PetDag said the deal is part of its efforts to eliminate exposure to movement of Means of Platts Singapore (MOPS), thus ensuring its product cost to be reflective of current market prices.
United Malacca Bhd net profit dropped 38.1% quarter-on-quarter to RM18.72 million for its fourth quarter ended April 30, 2022 (4QFY22), from RM30.24 million, as the plantation group's steady Malaysian operations was offset by the group's discounting value of plasma receivables and impairment of intangible assets.
Revenue was little changed at RM147.45 million, from RM147.79 million in 3QFY22.
The group declared a second interim single-tier dividend of five sen per share, as well as a special single-tier dividend of five sen per share, bringing its full-year payout to 15 sen per share.
It ended FY22 with a net profit of RM105.9 million, eight times more than the RM13.01 million it made in FY21, as revenue rose 39.16% to RM553.96 million from RM398.07 million.
Inari Amertron Bhd is pumping RM283.33 million from its July 2021 private placement in a joint venture (JV) with China Fortune-Tech Capital Co Ltd (CFTC) to carry out outsourced semiconductor assembly and test (OSAT) services in China.
Under the JV, Inari Amerton's wholly-owned unit Amertron International Ltd will own 54.5% in the JV company, while CFTC's private equity fund CFTC (Yiwu) Equity Investment Fund Partnership (Limited Partnership) will hold the remaining 45.5%.
Kim Loong Resources Bhd 's net profit for the first quarter ended April 30, 2022 (1QFY23) climbed 38.2% year-on-year to RM39.23 million from RM28.38 million, as revenue jumped amid higher average selling prices of fresh fruit bunch (FFB) and crude palm oil (CPO). The group's revenue jumped 63.14% to RM509.74 million, from RM312.45 million.
On prospects, it expects the average CPO price for the first half of FY23 to remain above RM6,000 per tonne, although it is wary of challenges including high fertiliser costs, worker shortage and the minimum wage increase from May.
AT Systematization Bhd has called off its memorandum of understanding (MOU) with three joint venture partners to produce medical-grade mechanical air ventilators. To recap, previously in May 2020, the group, together with two Malaysian firms, namely Sanichi Technology Bhd and PNE PCB Bhd, announced that it has forged partnerships with a US-based company, Arzon Solar LLC (ARZ), to produce medical-grade mechanical air ventilators to take advantage of the worldwide shortage of he product.
AMMB Holdings Bhd 's ( AmBank ) 51%-owned subsidiary AmGeneral Holdings Bhd (AGHB) has obtained approval from the Minister of Finance (MoF) for the sale of its 100% stake in AmGeneral Insurance Bhd (AGIB) to Liberty Insurance Bhd (LIB). AGHB had on July 19 last year inked an implementation agreement with LIB for the disposal of AGIB at a price tag of RM2.29 billion (subject to adjustment), to be satisfied via cash and a 30% stake in LIB.
Poh Huat Resources Holdings Bhd 's net profit for the second quarter ended April 30, 2022 (2QFY22) jumped 81.75% to a record RM23.08 million, from RM12.7 million in the same period last year, mainly driven by higher furniture shipments from Malaysia.
Quarterly revenue grew 12.57% to RM186.34 million from RM165.53 million, on sustained production in Malaysia and Vietnam, and sustained orders from North America — although it sees signals of slowing US demand on soaring prices. The group declared a dividend of two sen per share for the quarter.
NTPM Holdings Bhd 's net profit in the fourth quarter ended April 30, 2022 (4QFY22) fell by a third to RM3.49 million compared to RM5.2 million in the same period last year, owing to higher income tax expenses and lower interest income. The tissue paper maker said its quarterly revenue, however, rose slightly by 6.53% to RM200.84 million from RM188.53 million a year ago, supported by higher tissue paper and personal care product sales.
Mah Sing Group Bhd has acquired a new plot of land in the district of Tebrau, Johor Bahru for RM39.29 million — the group's first land deal this year — to develop a mixed project that will have an estimated gross value of about RM469 million. Mah Sing said the land parcel, measuring about 6.938 acres, is located in the matured township of Austin Perdana.
PetDag, United Malacca, Inari, Kim Loong, AT Systematization, AmBank, Poh Huat, NTPM and Mah Sing have 917 words, post on www.theedgemarkets.com at June 29, 2022. This is cached page on Business News. If you want remove this page, please contact us.