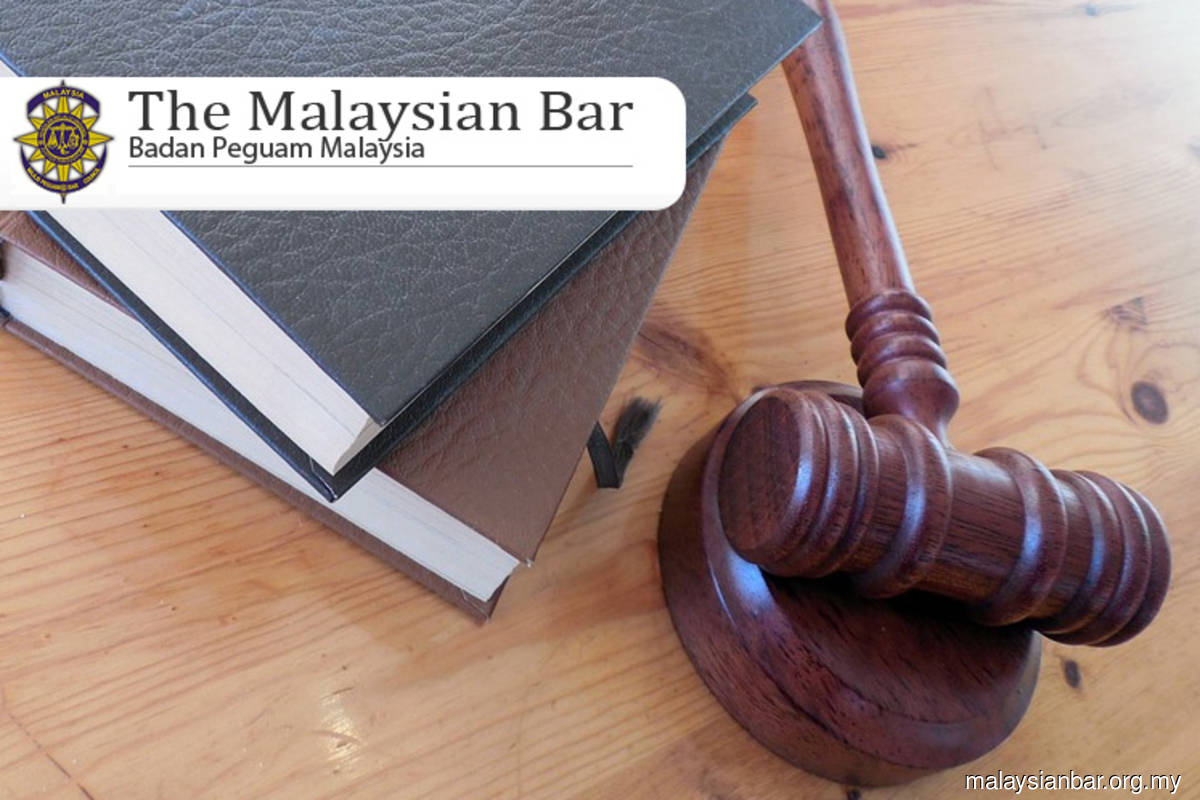 KUALA LUMPUR (28 June): The Malaysian Bar, who is objecting to Datuk Seri Najib Razak's bid to hire a lawyer from the United Kingdom for his final appeal in the SRC International corruption case, has said that the former prime minister's current lawyer Tan Sri Muhammad Shafee Abdullah is more experienced and qualified to lead the appeal.
In an affidavit against Najib's bid to appoint Queen's Counsel (QC) Jonathan Laidlaw to handle his appeal at the Federal Court, Bar Council secretary Anand Raj said that there are 21,659 advocates and solicitors in Malaysia who are in valid possession of a "Sijil Annual and Practicing Certificate".
"Local advocates and solicitors have the requisite expertise and experience in the various aspects of the law and jurisprudence in respect of the appeal and any other cause or matter related thereto," he said.
Anand said that Laidlaw does not have the experience of practising in the country's local courts and he would need to start from scratch to "educate and appraise" himself of the local jurisprudence applicable in Malaysia's court system before handling matters involving the issues raised in the appeal.
"He does not, however, have the special qualifications or experience in the Malaysian legal system, the Malaysian criminal system and in other related jurisprudence required for the appeal. This is of a nature which is in fact available amongst the leading members of the Criminal Bar of Advocates and Solicitors in Malaysia," Anand said.
He then went on to say that Shafee possesses "greater experience and qualifications" in respect of the issues pending in the appeal, more so than Laidlaw.
Therefore, the Bar said that it disagrees with Shafee, who previously claimed that Laidlaw had special qualifications and/or experience of a nature not available amongst advocates and solicitors in Malaysia.
"There are advocates and solicitors practising in Malaysia who are qualified and more than capable to act as they are more fluent and familiar with Malaysian laws and have the special qualifications as well as experience required for the purposes of presenting the case for the appellant (Najib) in the appeal," he said.
"The applicant (Laidlaw) himself has not demonstrated any familiarity with our evolving local statutes, practice and procedures and the legal system of Malaysia, 65 years post-independence," it said.
It was reported that the High Court had set July 6 to hear the application for the QC to represent Najib. The former prime minister's appeal is slated to begin from Aug 15 to 26 at the Federal Court, with written submissions to be filed by July 31.
On July 28, 2020, the High Court sentenced Najib to 12 years in jail and fined him RM210 million after he was found guilty by Justice Datuk Mohd Nazlan Mohd Ghazali of seven charges involving SRC.
The seven charges comprised one count of abuse of power involving Retirement Fund Inc's (KWAP) RM4 billion loans to SRC, three counts of criminal breach of trust involving RM42 million and three counts of money laundering.
The Court of Appeal on Dec 8, 2021 upheld the High Court's decision.
Malaysian Bar: Shafee more qualified than Queen's Counsel to lead Najib's SRC appeal have 626 words, post on www.theedgemarkets.com at June 28, 2022. This is cached page on Business News. If you want remove this page, please contact us.