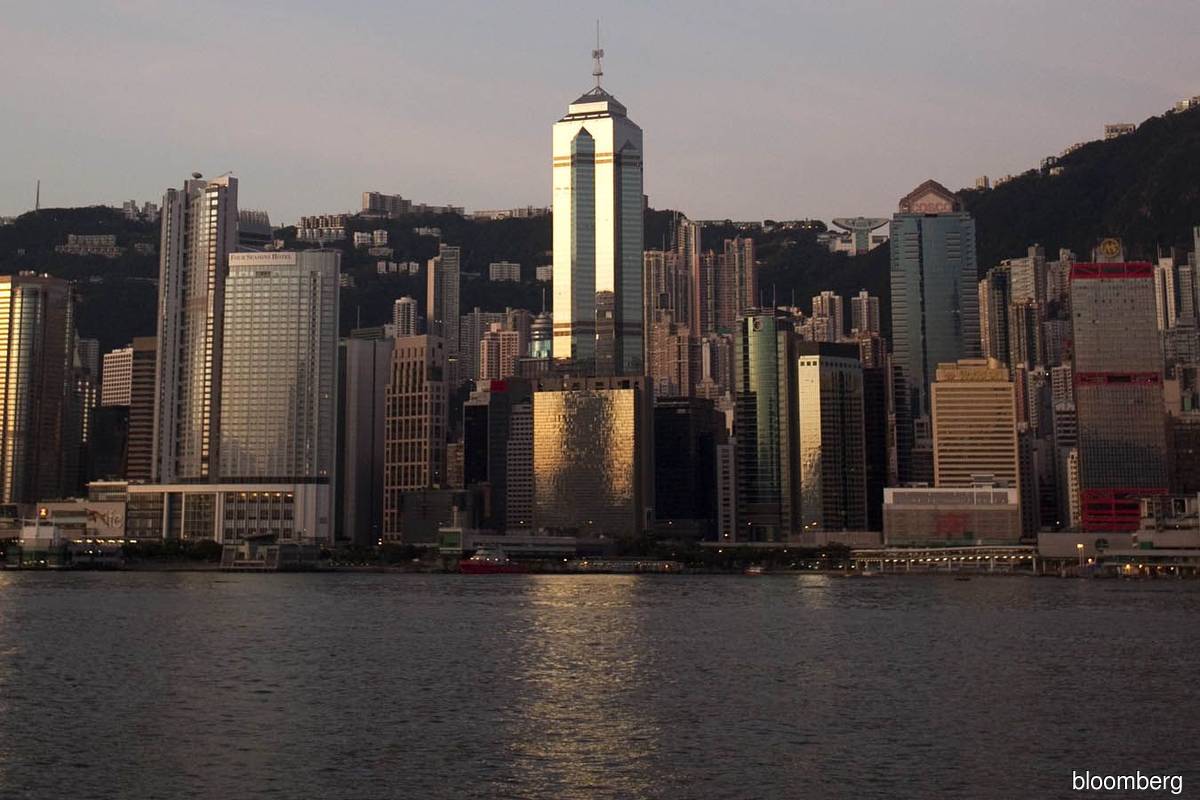 Bloomberg filepix for illustration purpose only
HONG KONG (June 30): In 1996, the year before Hong Kong's historic return to Chinese rule, two property tycoons from the British colony — Lee Shau Kee and Li Ka-shing — broke into the list of the world's top 10 richest people for the first time. A quarter century later, that exclusive club no longer features anyone from the city, showing how the territory has failed to keep up with creating wealth.
Despite being touted as one of the world's freest markets, Hong Kong has barely seen any new homegrown billionaires reach the world's top 500 in the past 25 years, barring a handful, including a son of Li's and some mainland entrepreneurs with local citizenship running businesses outside Hong Kong.
The reason, in part, is due to the special role real estate has continued to play in Hong Kong's US$368 billion economy. Under a colonial-era policy, the government for decades has relied heavily on land auctions to the highest bidders — a tiny number of deep-pocketed tycoons — for the bulk of its revenue. The practice, only amplified under Beijing's rule since 1997, has limited competition by allowing the same small group to dominate other sectors of the economy such as retail and infrastructure.
Li and Lee, the nonagenarian moguls whose fortunes have grown since 1996, still lead Hong Kong's wealthy, of whom almost 70% own a real-estate business. In another telling sign, almost the same developer families top the city's rich list in 2022 as in 1997. Their average age is about 70, trailing only Italy and India, according to the Bloomberg Billionaires Index.
Hong Kong's failure to produce new wealth contrasts with the emergence of mega-rich such as Jeff Bezos, Elon Musk and Jack Ma, all spawned by a global technology revolution that largely bypassed the city. It also underscores the territory's struggle with exploring new engines of growth, as it lags far behind regional rival Singapore, which has reinvented itself as a hub for successful startups such as Sea Ltd and Grab Holdings Ltd.
At the same time, with Beijing's growing control, Hong Kong's status as Asia's financial hub and its aspirations to become a "world city" have come under doubt.
"We need to have a change in mindset and think more about economic diversification in this city" for future competitiveness and upward mobility, said Heiwai Tang, a professor of economics at the University of Hong Kong, an adviser on the city's Minimum Wage Commission and a member of the currency subcommittee at the Hong Kong Monetary Authority.
For John Lee, 64, who takes over as the fifth chief executive of the special autonomous region on the 25th anniversary of Hong Kong's handover to China on Friday, the challenges are multifold.
The former cop, backed by China's President Xi Jinping, has pledged to transform Hong Kong into an innovation hub in a bid to reduce its reliance on finance and real estate. He's also promised to fix the housing crisis in the world's least affordable market, which has been blamed by Beijing for the sometimes violent, pro-democracy protests of 2019.
While all of Lee's four predecessors have attempted to improve living standards, few proposals have been successful in a city notorious for its "cage" or "coffin" homes — 100-square-foot stacked bed spaces — and mansions that sell for more than US$110 million in upscale neighbourhoods.
The problem is deep-rooted in Hong Kong's scarce land resources. Only a quarter of the area is suitable for residential and commercial development.
Even though real estate isn't listed as a category contributing to the city's gross domestic product, the government has a deep bond with the industry. Land premium and stamp duties account for a third of the exchequer's total income. That in turn has benefited Hong Kong's 7.4 million residents with access to some of the best public infrastructure, while helping keep the income-tax rate capped at 17%. There are no levies on capital gains, dividends, sales or inheritance.
Hong Kong's home prices have jumped 134% starting 1997 and fivefold from a bottom in 2003, according to the Centaline Property Centa-City Monthly Index, outpacing growth in household income. For 12 consecutive years, it has held the position of "least affordable city".
"Hong Kong's real estate problem is the key factor behind worsening income inequality, but also the lack of innovation," said Alicia Garcia Herrero, chief economist for Asia Pacific at Natixis SA. "The government itself depends on revenue coming from land auctions, so it has no interest to see housing prices come down."
Hong Kong's traditional developers have managed to defend their monopolistic power against competition from across the border as well. Mainland peers like China Evergrande Group and Kaisa Group Holdings had made aggressive forays into the city in the past five years, but a debt crisis has forced them to sell most of their projects to local families.
The five wealthiest clans behind the city's largest builders — Sun Hung Kai Properties Ltd, CK Asset Holdings Ltd, New World Development Co, Henderson Land Development Co and Wheelock Properties Ltd — have amassed a combined fortune of US$125 billion, equivalent to a third of the city's GDP.
Representatives for CK Asset, Sun Hung Kai and New World declined to comment, while the rest didn't respond to emails seeking comment.
The laissez-faire policy that allowed the emergence of tycoons like Li worked well when Hong Kong was a manufacturing base with a stable middle class before the handover. However, with China's rise as the world's factory, the city pivoted to finance. Manufacturers started disappearing in the territory, while developers forayed into infrastructure, retail, telecommunications and energy, limiting opportunities for others. In the meantime, high rents also discouraged startups and new ventures.
Besides wealth, the tycoons have also accumulated significant political clout over the decades with their close ties to Beijing. As members of an electoral college, they help choose Hong Kong's chief executive every few years. Those links have been put to the test by recent tumultuous events: the imposition of a sweeping national security law in the former British colony to snuff out all remnants of the pro-democracy movement; Xi's common prosperity drive; and his tough crackdown on China's technology and property businesses.
Developers are now seeking to stay relevant by showing they are more loyal to Beijing than ever. Many have become more charitable, donating land and resources for transitional housing, echoing the government's pledge to help young people climb the social ladder.
Some of the property tycoons are also trying to reshape Hong Kong's business landscape. One recent example is local Covid-testing firm Prenetics Global Ltd, a Nasdaq-traded biotech unicorn backed by New World's Adrian Cheng. The property scion helped its listing through his special purpose acquisition company.
But Hong Kong's future transformation may need far more than one successful listing to catch up with Singapore.
Elected unopposed in May with the enthusiastic endorsementof almost all the property tycoons, Lee has signaled that relying heavily on real estate could be detrimental to the city's future. In his core policies, he's outlined the need to accelerate its development as an innovation and technology centre, eventually with links to the hubs on the mainland's Greater Bay Area that includes metropolises such as Shenzhen.
"There's nothing wrong with having rich people in a city," said University of Hong Kong's Tang. "I would like to see more young people have better job prospects, and it won't be a bad thing for the city's development to have some rotation in the top 10 list with younger entrepreneurs from new economic activities."
Hong Kong's broken billionaire factory shows city losing step have 1521 words, post on www.theedgemarkets.com at June 30, 2022. This is cached page on Business News. If you want remove this page, please contact us.