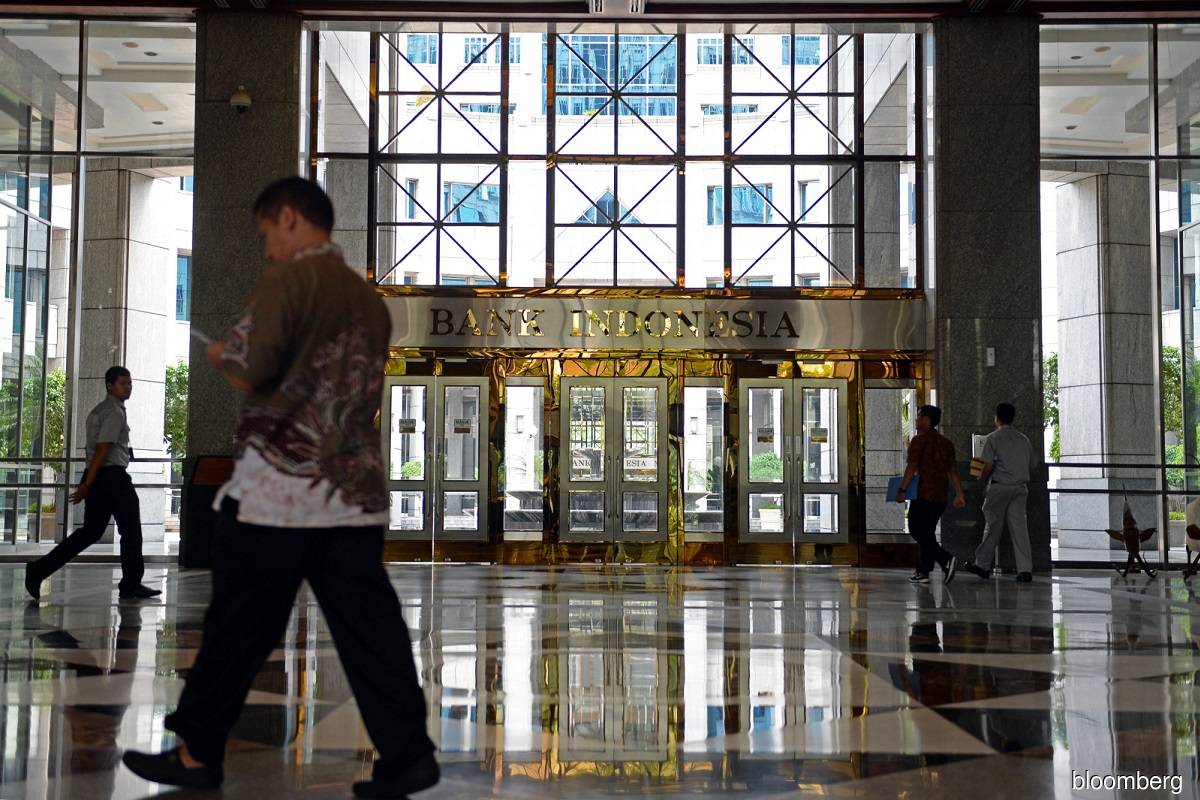 (June 23): Indonesia's central bank held its policy rate at a record low again, opting to look through price shocks and currency weakness to continue supporting the economy.
Bank Indonesia (BI) left the seven-day reverse repurchase rate unchanged at 3.5% on Thursday (June 23) as predicted by 24 of 33 economists surveyed by Bloomberg . The rest expected policymakers to kick off the monetary tightening cycle with a 25-basis-point hike.
The move sets Indonesia apart from most of the region's central banks, which have begun raising borrowing costs to counter surging inflation. While domestic price gains are set to breach BI's 2%-4% target this year, the central bank has maintained that there's no rush to tighten as state subsidies and higher reserve requirements are helping manage price pressures.
Governor Perry Warjiyo on Thursday said inflation will continue to rise, but said it remains manageable. The monetary authority sees consumer prices returning to the target next year.
Still, the extended pause leaves Indonesia's currency vulnerable in the face of accelerated rate hikes by the US Federal Reserve and European Central Bank. The rupiah has weakened amid the dollar's strength, with the local currency losing about 4% so far this year.
The central bank said it will support the currency in line with fundamentals, and that the pressure on the rupiah is in line with regional currencies.
Bank Indonesia holds key rate as inflation seen manageable have 422 words, post on www.theedgemarkets.com at June 23, 2022. This is cached page on Business News. If you want remove this page, please contact us.