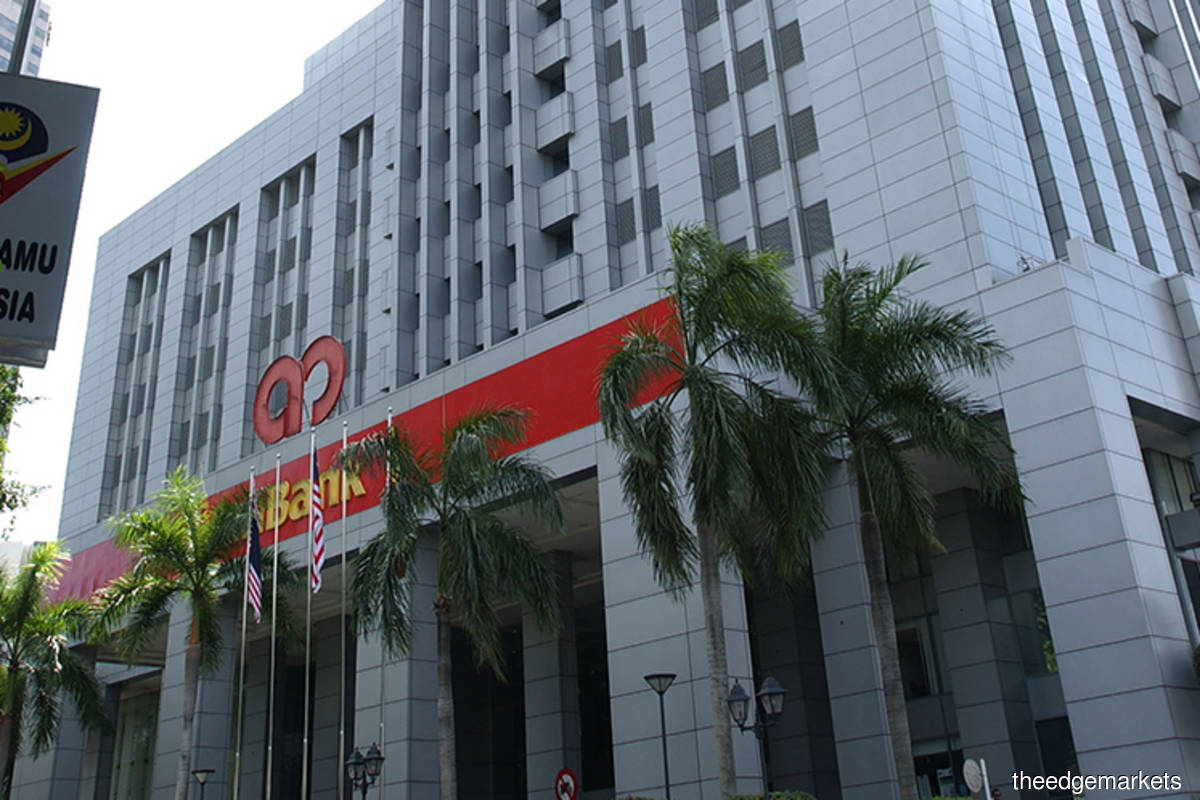 KUALA LUMPUR (June 28): AMMB Holdings Bhd's 51%-owned subsidiary AmGeneral Holdings Bhd (AGHB) has obtained approval from the Minister of Finance (MoF) for the sale of its 100% stake in AmGeneral Insurance Bhd (AGIB) to Liberty Insurance Bhd (LIB).
AGHB had on July 19 last year inked an implementation agreement with LIB for the disposal of AGIB at a price tag of RM2.29 billion (subject to adjustment), to be satisfied via cash and a 30% stake in LIB.
"AGIB is currently 51%-owned by AMMB and 49%-owned by Insurance Australia Group (IAG). Upon completion of the deal, which is subject to customary closing conditions, LIB will acquire 100% of AGIB's shares, while AMMB will receive its share of the sale proceeds in the form of cash and consideration shares. As a result, AMMB will hold a 30% interest in the businesses of AGIB and LIB," AMMB's statement said.
Following the approval from MoF for the sale of AGIB to LIB, AMMB anticipates signing the sale and purchase agreement and other transaction agreements for the AGIB disposal in July 2022 pursuant to the terms of the implementation agreement entered into between AGHB and LIB last year.
It added that further announcements will be made in due course.
As part of the transaction, AMMB said it will enter into a 20-year new bancassurance partnership with the prospective merged entity for the distribution of general insurance products. The operations of AGIB and LIB will be formally merged at a subsequent date.
Commenting on the partnership, AMMB group chief executive officer Datuk Sulaiman Mohd Tahir said the strategic partnership with a global insurance leader like Liberty Mutual is key to propelling its general insurance business to even greater heights.
"We are optimistic on the sustained growth opportunities that this dynamic union will bring about," Sulaiman said.
Based in Kuala Lumpur, LIB has approximately 450 employees across six regional offices and 24 branches in Malaysia. The company distributes its personal, commercial, and other product lines through multiple channels, including a 2,000-agent workforce as well as franchises, car dealers and banca partners.
AMMB's share price closed up five sen or 1.34% to RM3.79, which translates to a market capitalisation of RM12.56 billion. The stock has risen 30% from RM2.92 over the past one year.
Read also: AMMB's 51%-owned unit sells AmGeneral Insurance for RM2.29b in cash and shares deal to Liberty Mutual
AMMB unit secures MoF approval for stake sale of AmGeneral Insurance to Liberty Insurance have 455 words, post on www.theedgemarkets.com at June 28, 2022. This is cached page on Business News. If you want remove this page, please contact us.