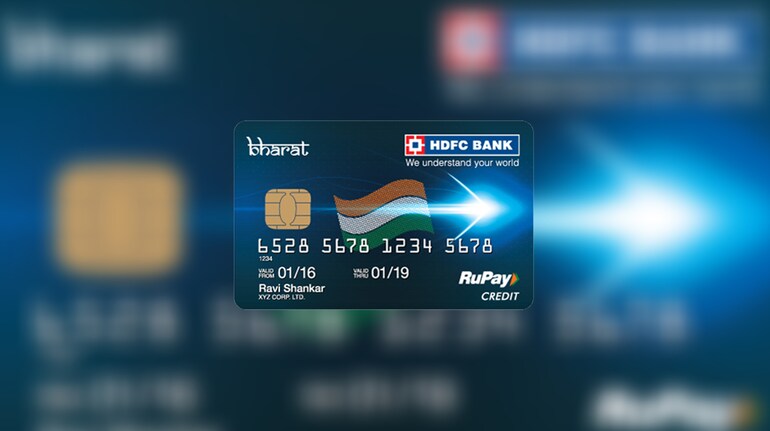 HDFC Bank's share price rose marginally in early trade on January 17 after the private sector lender reported results for the quarter ended December.
The bank on January 15 clocked standalone net profit of Rs 10,342 crore for the quarter, up 18 percent year-on-year, backed by decline in bad loan provisions.
Net interest income, the difference between interest earned and interest expended, climbed 13 percent to Rs 18,444 crore, with net interest margin at 4.1 percent, and credit growth clocking a healthy 16.4 percent.
Profit and net interest income grew 17 and 4.3 percent respectively on a sequential basis.
Catch all the market action on our live blog
Here is what brokerages have to say about the stock and the company:
Macquarie
The research house has kept an outperform call with a target of Rs 2,005 as the numbers were in line, driven by lower provisions.
The bank is a top pick in the sector and the research house is not worried about weak pre-provision operating profit (PPoP) growth.
Nomura
The brokerage house has maintained a buy call on the stock with a target of Rs 1,955 as asset quality is better, recovery continues, while core PPoP was weak.
Nomura forecast 17.7 and 15.2 percent EPS and BV CAGRs over FY21-24 respectively.
Credit Suisse
It has kept an outperform rating on the stock with a target of Rs 1,950 as it believes the company is well-positioned for delivering healthy earnings.
Growth recovery and benign asset quality is driving up return on equity.
It tweaked FY22-24e EPS by 1% adjusting for lower credit cost and fees.
JPMorgan
JPMorgan has kept overweight rating and raised the target price to Rs 2,100.
The operating profit was a miss, offset by lower provisions, while net interest margin can have an upside in FY23.
Overall, there is a good earnings print with traction improving on loan growth, while valuations at below long cycle mean P/B & P/E levels are attractive.
The bank should continue to deliver low-risk sustained compounding.
CLSA
Broking firm CLSA has maintained a buy rating with a target price of Rs 2,025 as the asset quality beat forecast but small core fee was a miss.
The commentary indicates retail and commercial growth will continue to remain strong. CLSA forecast an 18% earnings CAGR over FY22-24
Sharekhan
We believe that the bank is on an accelerated path with robust advances growth aided by retail and commercial segments and better asset quality.
Advances are likely to clock a CAGR of 17% over FY22E to FY24E. The continuous building up of digital infrastructure and franchise network is likely to bode well for growth.
We believe that the bank now has sufficient drivers in terms of asset quality, reasonable provision buffers and appropriate asset mix to drive growth. We maintain a buy rating with a revised price target of Rs 1,973.
Motilal Oswal
The bank continues to deliver strong business growth versus its peers, resulting in market share gains. This was led by a healthy pickup in the retail segment, while growth in commercial and rural banking remains robust.
Earnings were in line, despite additional contingent provisions. Asset quality ratios have improved, while the restructured book too moderated to 1.4% of loans.
We estimate HDFC Bank to deliver 20% PAT CAGR over FY22-24E, with a RoA/RoE of 2.1%/18.1% in FY24E. We maintain our buy rating with a target price of Rs 2,000 (3.6x Sep'23E ABV + Rs 119 from its subsidiaries).
LKP Research
HDFC Bank is expected to outperform the sector led by 1) healthy growth in operating income, 2) much higher provision than regulatory requirement in the balance sheet, 3) strong capital cushion of 17.4% at CET1 level and d) best in class underwriting and risk management practices.
Given these strengths, we expect HDFC Bank to remain one of the best among all the lending business. Thus, we continue to maintain buy rating on the bank with a target price of Rs 2,039 (based on 4xFY23E Price to Adjusted Book Value).
At 09:17 hrs HDFC Bank was quoting at Rs 1,550.55, up Rs 5.30 or 0.34 percent on the BSE.
Disclaimer : The views and investment tips expressed by investment experts on Moneycontrol.com are their own and not those of the website or its management. Moneycontrol.com advises users to check with certified experts before taking any investment decisions.
What should investors do with HDFC Bank after Q3 earnings; buy, sell or hold? have 912 words, post on www.moneycontrol.com at January 17, 2022. This is cached page on Business News. If you want remove this page, please contact us.