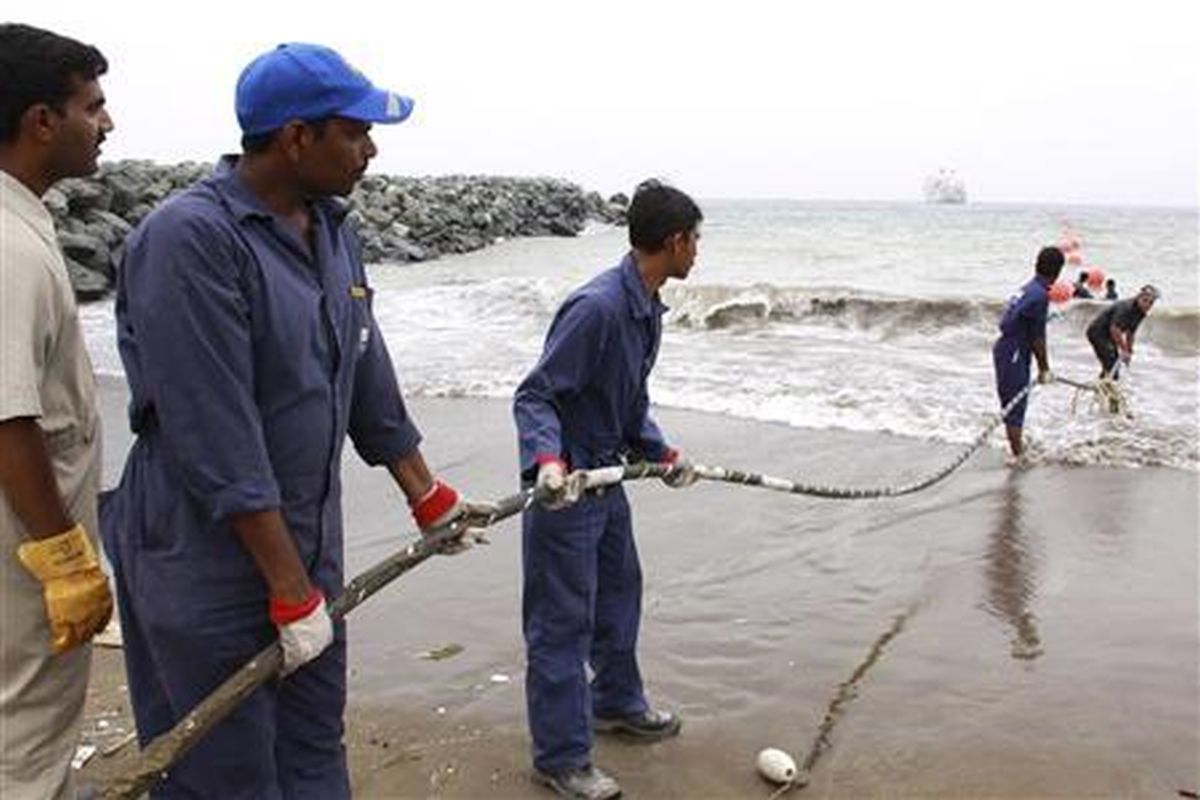 (Reuters)
KUALA LUMPUR (Jan 16): A handful of major content and cloud service providers — namely Google, Meta (formerly Facebook), Amazon, and Microsoft — have by far become the dominant users of undersea-cable capacity.
Before 2012, the share of the world's undersea fibre-optic capacity used by them was less than 10%.
As of 2019, these companies were the dominant users of international bandwidth, accounting for 64% of all used international capacity.
In its "The State of the Network 2021 Edition" report, telecommunications market research company TeleGeography revealed that the Covid-19 pandemic — and its associated economic impact — has amplified the role played by the international telecommunications industry and the bandwidth market that underpins it.
It said the global bandwidth market has always been marked by change and uncertainty; and the current crisis is an extreme example of this.
The report said demand for international bandwidth is more than doubling every two years, and to meet this demand, companies are investing in existing networks and new infrastructure.
TeleGeography said cables with a combined construction cost of US$8.7 billion (RM36.36 billion) entered service between 2016 and 2019, and every major subsea route saw new cables deployed during this time.
The company said investment is expected to continue across all global routes. Based on publicly announced plans, an additional US$8.1 billion worth of new cables will be launched between 2020 and 2022.
The trans-Pacific route will lead the way with US$2.3 billion worth of fresh cable investment expected between 2020 and 2022.
However, it said the subsea cable business had also been impacted by the pandemic, and this could delay the expected launch of upcoming projects.
According to the report, ships' crews have found it difficult to travel to and from work due to travel restrictions and quarantines.
Movement restrictions also impacted site visits for new cable landings.
Supply chain disruptions are also possible, further delaying cable upgrades and the deployment of new cables.
Outlook
TeleGeography said the two most predictable trends are persistent demand growth and price erosion.
Beyond that, operators will have to navigate the major uncertainties of an evolving sector and a global pandemic.
Content providers' cable investments have largely focused on Trans-Atlantic, Trans-Pacific, US-Latin American, and intra-Asian routes thus far.
As their demand for capacity continues to grow across all routes, other paths are likely to draw content provider-backed cable construction in the near future.
Google, Amazon, Meta and Microsoft dominant users of critical cable infrastructure, says report have 658 words, post on www.theedgemarkets.com at January 16, 2022. This is cached page on Business News. If you want remove this page, please contact us.