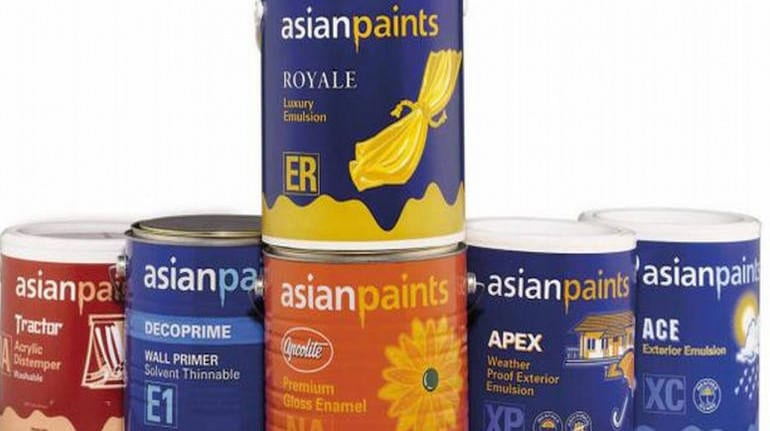 Asian Paints Ltd on January 20 reported a consolidated profit after tax (PAT) of Rs 1,016 crore for the quarter ended December 2021, down 18 percent from Rs 1,238 crore in the year-ago quarter. The profit grew 70 percent from Rs 596 crore in the previous quarter.
India's largest player in the decorative paints segment reported a consolidated revenue 26 percent higher at Rs 8,527 crore from Rs 6,788 crore in Q3FY21. Revenue in the September quarter was Rs 7,096 crore.
Also read: Asian Paints Q3 result preview: PAT may jump 70-100% from previous quarter
"The steep and unprecedented inflationary trend in raw material prices continued to impact the gross margins across businesses this quarter. Substantial price increases have been taken in November and December to mitigate this inflation impact, improving the margins on a sequential basis" Managing Director & CEO Amit Syngle said.
"We continue to work strongly in enhancing the value proposition for our customers across all business segments and thereby deliver sustained value creation for all our stakeholders."
The growth in revenue was backed by a gain in market share from unorganised players, price increases coupled with dealer up-stocking and strong growth momentum in ancillary businesses of waterproofing and wood finish.
The consolidated revenue from the paints business grew 25 percent on year to Rs 8,319 crore compared to Rs 6,635 crore in the same quarter a year ago. On a sequential basis, the revenue of paints business grew 21 percent from Rs 6,902 crore.
"The domestic decorative business registered yet another strong double- digit growth performance, five quarters in a row, with a 18 percent volume growth, on a strong base of the previous year," Syngle said.
Strong double-digit growth was also witnessed in the industrial coatings business backed by a strong performance by the protective coatings segment. However, the challenges faced by the automobile industry had their impact on the automotive coatings vertical, which witnessed a subdued quarter yet again.
An increase in discretionary spending by the consumers enabled healthy growth in the company's home improvement business as it expanded its footprint to more regions across the country.
On the performance of the international business, Syngle added, "International Business registered a 9 percent value growth and was impacted by sluggish market conditions in most of the units in the Middle East and specific challenges like civil unrest in Ethiopia and the forex crisis in Sri Lanka."
EBITDA (earnings before interest, tax, depreciation and amortisation) for the quarter declined 13.7 percent on year to Rs 1,542 crore. On a sequential basis, however, there was a growth of 70.5 percent.
Higher raw materials costs on the back of higher crude and derivative prices affected EBITDA. The cost of raw materials as a percentage of revenues increased by 5.3 percent YoY to 47.9 percent
The EBITDA margin came in at 18.1 percent compared to 26.3 percent in the same quarter a year ago. The margin in the previous quarter stood at 12.7 percent.
The stock ended 0.69 percent higher at Rs 3,303 on the National Stock Exchange on January 20. The stock has generated returns of 21 percent in the last year but has been flat over the month.
Asian Paints Q3 results | Profit rises 70 percent sequentially to Rs 1,016 crore, revenue grows to Rs 8,527 crore have 728 words, post on www.moneycontrol.com at January 20, 2022. This is cached page on Business News. If you want remove this page, please contact us.