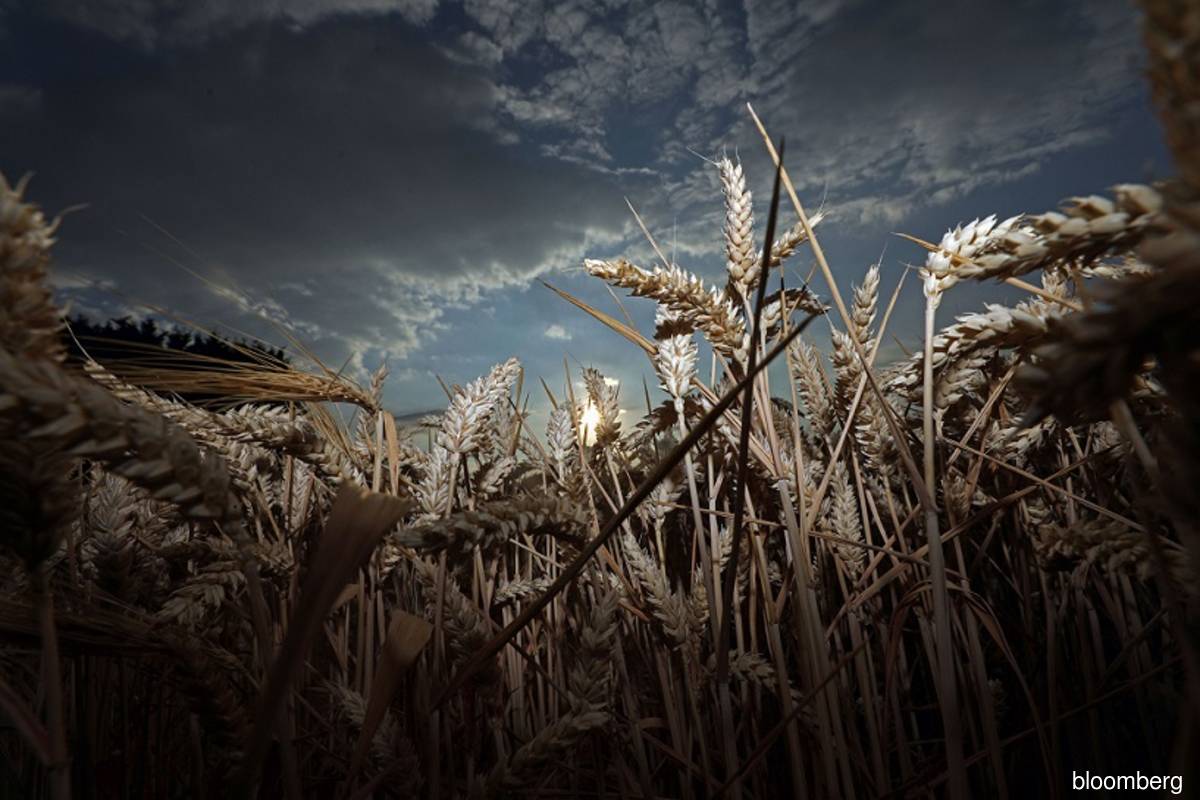 PARIS/SINGAPORE (Dec 3): Chicago wheat was little changed on Friday, consolidating after a volatile week in which prices plunged on investor fears about the Omicron coronavirus variant before recovering, as harvest rain in Australia and several import tenders underscored supply and demand tensions.
Soybeans were higher, drawing support from signs of renewed Chinese demand.
Corn ticked up, with strength in crude oil underpinning the crop widely used in ethanol.
Price moves were tentative as investors awaited monthly US jobs data later on Friday.
The most-active wheat contract on the Chicago Board Of Trade (CBOT) was up 0.2% at US$8.16-1/2 a bushel by 1214 GMT.
Over the week it was down 2.8%.
Wheat prices soared last month, with Chicago reaching a nine-year high and Euronext futures an all-time peak, as the possibility of more Russian export restrictions and the risk of rain damage to Australia's crop fanned fears of tight milling wheat supplies.
Concerns over the potential economic impact of the Omicron variant then sparked liquidation in wheat early this week.
"However, the wheat supply and demand situation, especially for milling wheat, remains bullish," British merchant ADM Agriculture Ltd said in a note.
A tender being held by Saudi Arabia to buy 535,000 tonnes of wheat, the latest in a run of importer tenders, was being closely watched as the May-July shipment periods could be awkward for suppliers to cover, as stocks ebb before next summer's northern hemisphere harvests.
Australian farmers are harvesting what is forecast to be a record large crop, but reduced grain quality could limit milling-grade supply.
"It is difficult to estimate the percentage of feed wheat at this stage, but traders say it could exceed half of the harvested volume," consultancy Agritel said.
The price spread between higher quality wheat and low protein grains widened further this week, traders said.
CBOT soybeans were up 0.9% at US$12.55 a bushel and corn was up 0.6% at US$5.80-1/4 a bushel.
Chinese importers bought 130,000 tonnes of US beans, the US Department of Agriculture said on Thursday. Exporters struck deals to sell another 164,100 tonnes of US soy to undisclosed buyers, the agency said.
Wheat pauses after volatile week as Australia harvest, Saudi tender eyed have 613 words, post on www.theedgemarkets.com at December 4, 2021. This is cached page on Business News. If you want remove this page, please contact us.