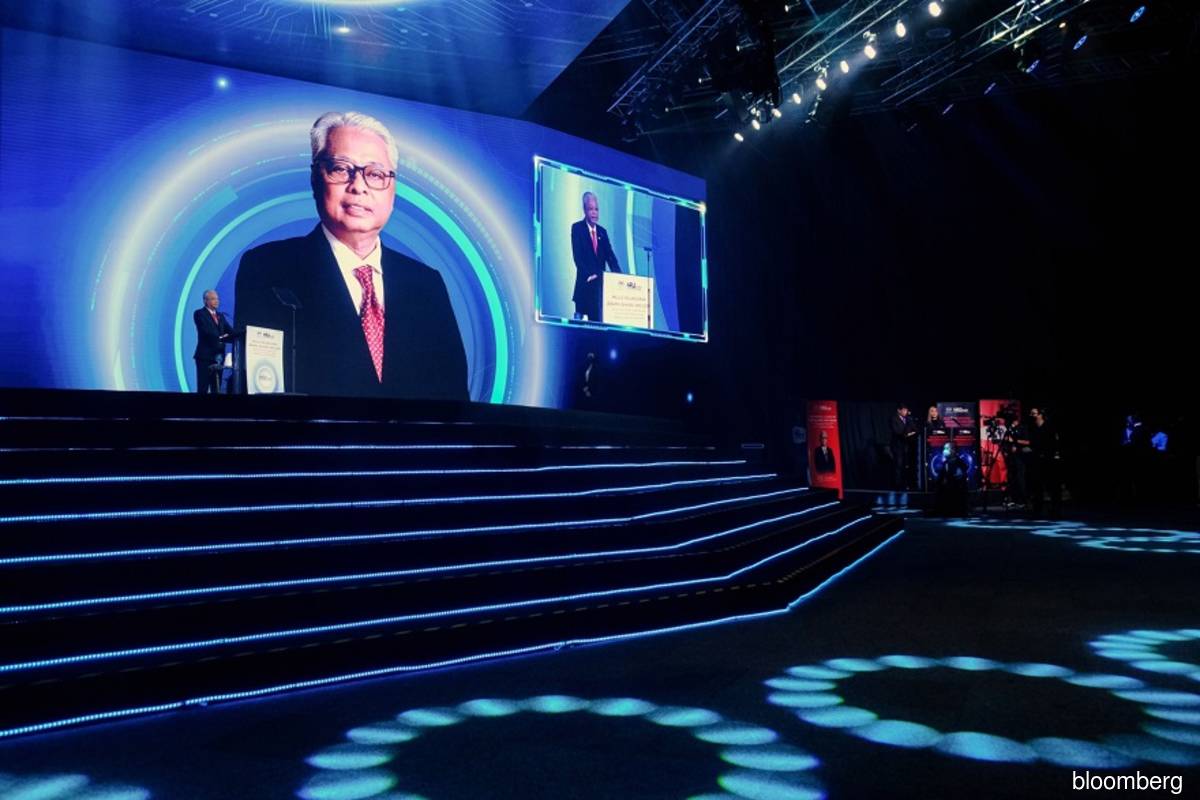 Prime Minister Datuk Seri Ismail Sabri Yaakob (Bloomberg filepix by Samsul Said)
KUALA LUMPUR (Dec 3): The government has decided that the policy of 1% employment opportunity in the public service for persons with disabilities (PwD) to be made a key performance indicator (KPI) for all ministries and that it should be achieved by end of 2022.
Prime Minister Datuk Seri Ismail Sabri Yaakob said the decision was made as the policy had not achieved its target so far.
"In Budget 2022, opportunities were made available for young PwD to be hired through the MySTEP (Malaysia Short-term Employment Programme) scheme, which offers 80,000 job opportunities on contract basis, comprising 50,000 jobs in the public sector and 30,000 in the government-linked companies, starting January 2022.
"This effort and determination will help the policy of 1% PWD in the public sector to be achieved faster," he said in his speech at Malam Kasih OKU Keluarga Malaysia programme in conjunction with the International Day of PwD here on Friday (Dec 3) night.
Also present was Women, Family and Community Development Minister Datuk Seri Rina Mohd Harun.
Meanwhile, Ismail Sabri said the government had never marginalised the PwD but had always recognised their roles and importance, especially in the Keluarga Malaysia (Malaysian Family) agenda.
The government, he said had also realised that over the past two years, the people had been burdened by the threats of Covid-19 and the PwD were among the most affected group of all.
Hence, apart from calling on the PwD to be ready to enter the endemic phase, he said the government would always provide help and support for the PwD to remain strong, resilient and flexible to adapt to the new norm.
"In the 12th Malaysia Plan, more economic opportunities were made available for the PwD through various platforms, including in partnership economy and also in the digital economy," he said.
He said the Women, Family and Community Development Ministry and the relevant agencies should also ensure that every ringgit allocated for the PwD under Budget 2022 would be spent optimally.
"Issues that arise need to be solved properly and the allocation needs to really reach the deserving beneficiaries. For example, an allocation of RM30 million to build PwD-friendly government buildings must be realised holistically by the relevant ministries.
"Besides, local authorities will also be encouraged to adopt the principle of universal design, so as to improve access to public facilities for PwD," Ismail Sabri added.
Meanwhile, Rina said 587, 608 PwD were registered under the Social Welfare Department (JKM) as of Nov 30, and the ministry would strive to get more PwD in the Malaysian Family to register with the department.
She said among the Keluarga Malaysia aspirations under the ministry were to introduce the MyDaftarOKU initiative with an online application to create a comprehensive PwD database and information system.
Rina said the management of PwD card registration through MyDaftarOKU would also facilitate PwD registration without filling in forms manually and confirmation of disabilities by specialists, medical officers or practitioners online.
Read also: Govt will continue ensuring wellbeing, appreciating contributions of PwD, says PM Ismail Sabri
PM Ismail Sabri: 1% job opportunity for PwD new KPI for all ministries to be achieved by end of 2022 have 675 words, post on www.theedgemarkets.com at December 4, 2021. This is cached page on Business News. If you want remove this page, please contact us.