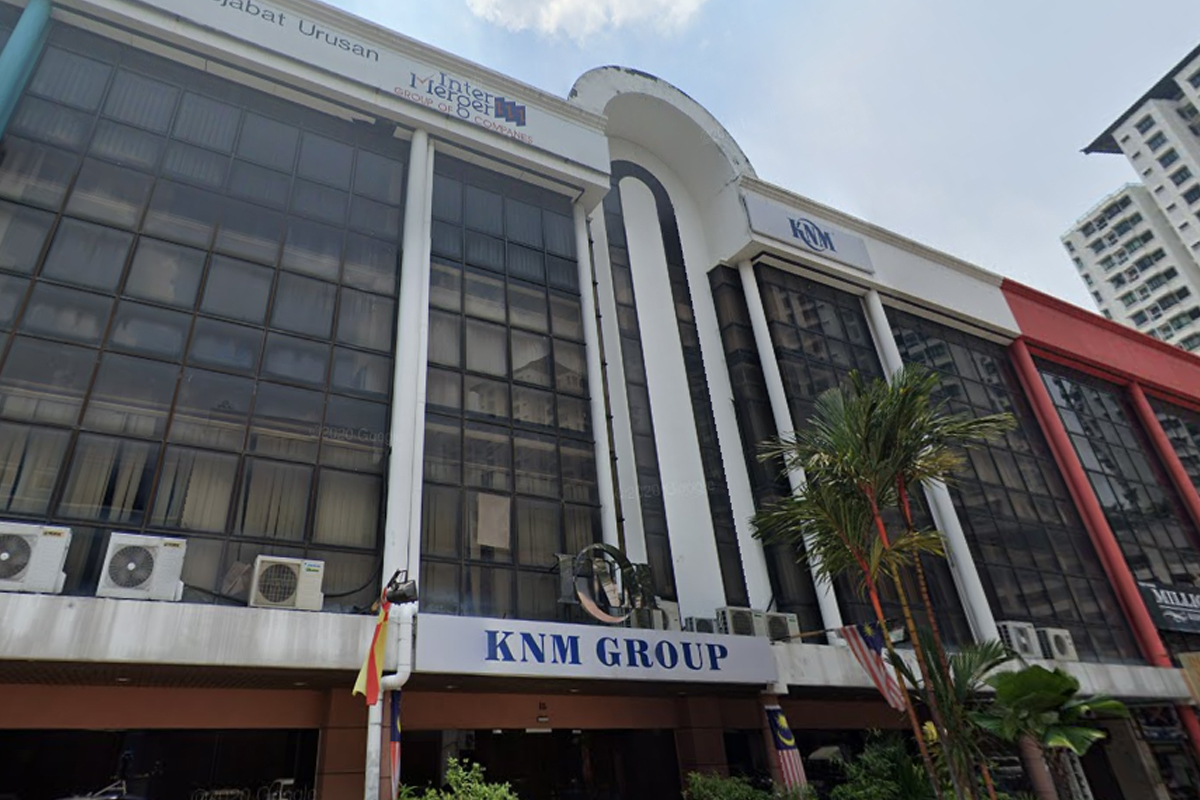 KUALA LUMPUR (Dec 1): KNM Group Bhd, which is in the midst of negotiating for new financing to repay its THB2.78 billion (RM352.57 million) bonds after missing payments last month, announced the appointment of three non-independent non-executive directors on Wednesday.
The appointments are: James Beltran, who is linked to the Melewar group, Singaporean businessman Datuk Indera Naresh Mohan, and Ravindrasingham Balasingham.
Beltran, 55, currently holds various directorships within the Melewar group of companies and is involved at group-level matters across the spectrum of groups business activities.
He was formerly head of MAA International, where he was responsible for the oversight of insurance operations in Philippines, Indonesia and Thailand for the MAA group.
The lawyer also served on the boards of several listed entities in the Philippines, Middle East and India that are involved in sectors like finance, logistics, and supply chain.
Indera Naresh, 56, is currently group chief executive officer of Hospitality 360 Sdn Bhd. He is also a member of the Malaysian Association of Hotels and Malaysia India Business Council, besides serving as a panel member of Perunding Wilayah Inc.
Ravindrasingham, 56, meanwhile, had stints in accounting and investment banking, and was previously known for being the group CEO who turned around Malaysian Merchant Marine Bhd in 2007.
"In recent years, he has been involved in various consultancy capacities to assist corporations in fundraising, restructuring, IPO exercises and strategies to strengthen their balance sheets to enhance the growth potential of the respective businesses, and advising start-ups," KNM said.
In September, KNM saw the emergence of listed firm MAA Group Bhd as its largest shareholder with a 10.35% shareholding currently. Prior to the latest appointments, MAA had two board representatives on KNM's nine-member board.
The appointments came less than a month after KNM announced the non-payment of its THB2.78 billion bonds, which matured on Nov 18.
The company has a grace period until Thursday (Dec 2) to pay the principal sum, and until Dec 9 to pay the coupon before an event of default occurs.
When announcing the non-payment, KNM said it was in advanced stages of discussions with several financial institutions to secure new financing to repay the bonds.
Shares of KNM settled half a sen or 3.03% lower at 16 sen apiece, giving the group a market capitalisation of RM518.19 million.
KNM appoints three new non-independent directors have 719 words, post on www.theedgemarkets.com at December 1, 2021. This is cached page on Business News. If you want remove this page, please contact us.