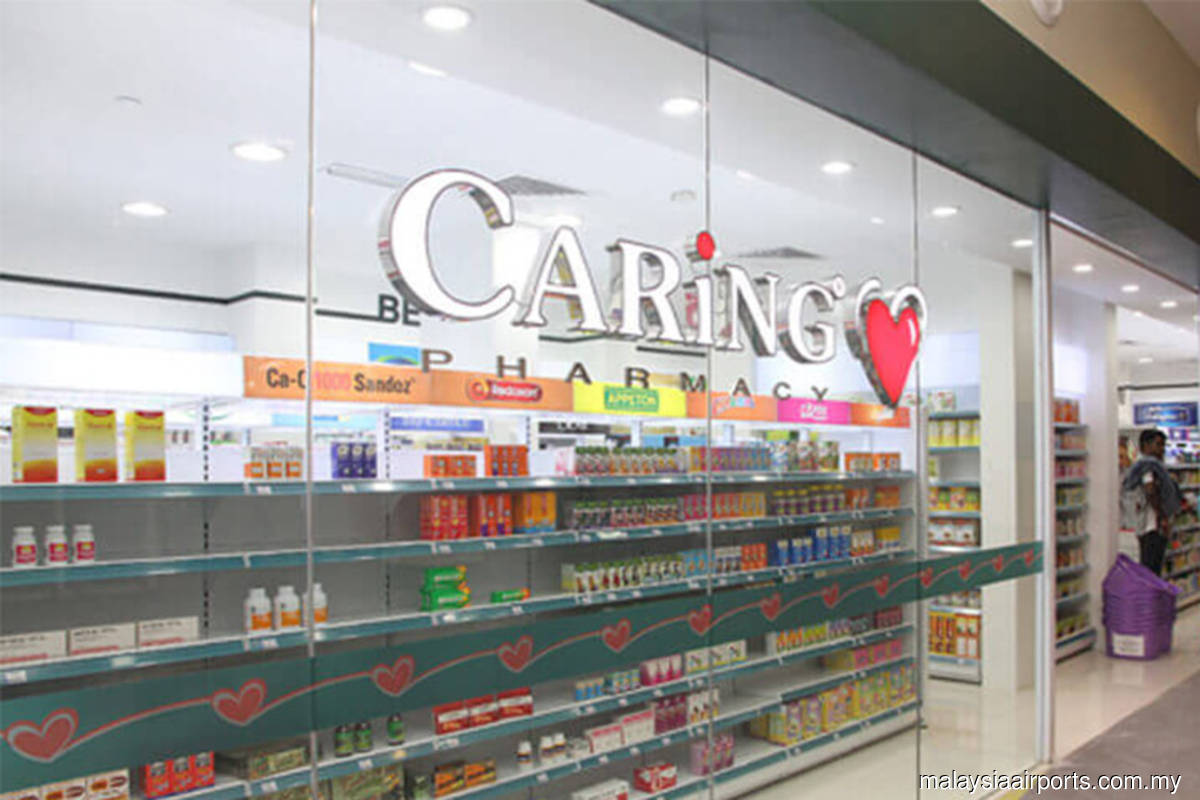 KUALA LUMPUR (Nov 29): 7-Eleven Malaysia Holdings Bhd's (SEM) 75%-owned subsidiary, Caring Pharmacy Retail Management Sdn Bhd, has inked a joint-venture (JV) agreement to establish a pharmaceutical business to distribute and administer pharmaceutical products in Indonesia.
The group said the 28.98 billion rupiah (RM8.55 million) deal represents an opportunity for SEM to venture into the pharmaceutical industry in Indonesia.
It said the JV agreement with PT Era Prima Indonesia contains two proposals which are inter-conditional upon each other, and are expected to be completed by the first half of 2022.
The first proposal is a shareholders' agreement between Caring and Era Prima to facilitate the establishment of a distribution company under the name PT Era Caring Indonesia. Caring will own a 50.1% equity interest in the distribution company.
The second proposal is a mandatory convertible bond subscription agreement with Era Prima and its 98.46%-owned subsidiary, PT Era Farma Indonesia  (EFI), for a proposed cash subscription of a principal amount of 23.95 billion rupiah (RM7.07 million) in unsecured mandatory convertible interest-bearing bonds.
EFI will then operate as the retail company under the brand name "Wellings" in Indonesia.
The filing added that after the bond subscription is completed, two additional agreements will be entered into between Caring and Era Prima.
The first additional agreement will be a governance agreement between Caring, Era Prima and EFI, which will take effect to regulate the relationship between Caring and Era Prima with regards to the management of EFI.
The second additional agreement will be a trademark licence agreement between Caring's subsidiary Wellings Pharmacy Sdn Bhd as the licensor, and EFI and Era Prima as licensees, to enable both Indonesian counterparties to use the trademark of "Wellings" in their branding and conduct of their business at a nominal licence fee of 50 million rupiah (RM15,000).
Shares of 7-Eleven Malaysia closed one sen or 0.66% down at RM1.50 on Monday (Nov 29), giving the convenience and pharmaceutical chain a market capitalisation of RM1.85 billion.
7-Eleven's Caring Pharmacy signs deal to establish pharmaceutical business in Indonesia have 477 words, post on www.theedgemarkets.com at November 30, 2021. This is cached page on Business News. If you want remove this page, please contact us.