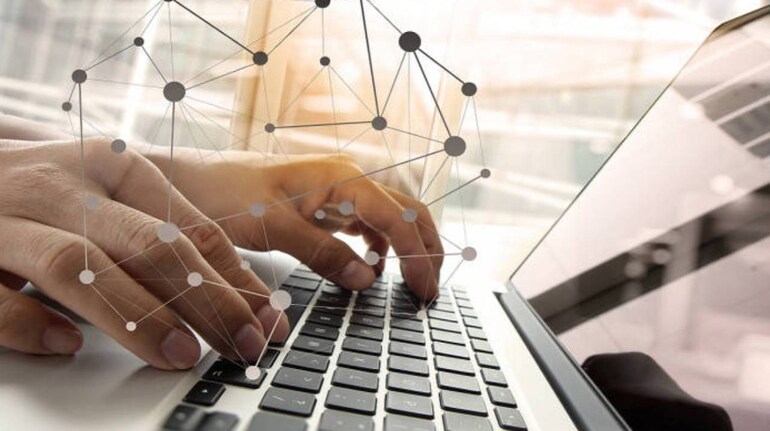 By Amisha Munvar
Since the era of internet began in the late 90s, we have witnessed tremendous transformation in the world of technology.
We graduated from clunky floppy disks to CDs and DVDs. Today, we have a plethora of cutting-edge technology available at our fingertips, even as we move from hardware-led devices to virtual/augmented worlds and the Internet of Things.
This blistering pace of technological evolution has been set by the agility in our thinking, the creativity in our design led/platform led strategy and a common ecosystem goal to revolutionise end-user experience.
These aspects have also amalgamated to drive the explosion of automation we see everywhere around us today.
We have evolved from typing on browsers to talking to devices for seeking information and services.
Virtual assistance, text-to-speech and chatbot-based tools are assisting us in our routine activities, giving us time to accomplish more work in less time.
This is a win-win situation for both employees and employers. Human workers rarely find repetitive work fulfilling, while their inconsistency is a significant factor driving up their employers' operational costs.
The round-the-clock availability of automated tools ensures that human minds are not consumed and exhausted by mundane work. As they manage the unexciting tasks, we are free to take up the more interpersonal and creative aspects of work.
Automation doesn't just take mundane tasks off our hands. The adaptability that it unlocks is another key element, which is pushing us to learn, unlearn and keep learning new skills.
We started to preempt the needs of society by making products that would be required ahead of time. At present, we are in the phase of re-imagining.
Rather than reacting to or trying to preempt novel developments, we are shaping the present and the future according to our vision. A shift from doing to thinking and re-imagining the traditional way of doing things is currently underway.
This is what innovative tools such as AI, machine learning, automation etc. have given us: the power of maximum control. Reducing the need for human touchpoints with increased adoption of technology- oriented infrastructure will multiply our opportunities and power a drastic increase in productivity.
Automation will help drive down costs while giving us various ways to increase the quality of our work.
The style of engagement is also evolving with automation. The usage of virtual assistance is increasing by the day. Bots are finding multiple applications across areas such as industrial, self-service, assisted
machines, retail/warehousing operations, customer service, healthcare etc.
This is creating a 360 degrees evolution in the relationship between the business and the consumer. More than 60 per cent of process have high potential of automation.
The tasks we do today, we'll be able to do in a much richer way because
we have the benefit of automated support, much more insightful data analysis, etc.
And it will mean, in some cases, that the job designs themselves will completely change and new jobs will be created to leverage all of the new technology opportunities.
Transformation is already seen as adaption to self-driving cars; self-ordering of inventory is getting more common. Technology is assisting people to devote greater attention to enjoying the finer aspects of life, leading to more contentment and peace of mind.
We need to initiate drastic changes in the education system and define new policies that are compatible with this future.
Re-skilling and training of new skills will play an important role, paving the way for multiple new opportunities in the learning cycle. Amidst such large-scale transformation, the scope and the need for social and emotional skills such as creativity has grown by the day.
Emotional quotient will assume greater importance. These soft skills will have to be at the forefront of our learning efforts.
Essentially, we need to find a way to work harmoniously with machines. Collaboration is the key. Automation will enable security experts to shift from reaction to intent, compliance managers to hand tasks off to friendly robotic staff and infrastructure and operations professionals to keep their
software-defined workloads running.
Technology is going to continue to advance. Innovation-driven disruption has been a part of our past.
It will be a part of our future as well. In such circumstances, an individual's learning agility will be paramount to adapting to these changing circumstances and will help us define the pace, rather than continuously play catch-up.
All of us will to have become life-long learners and constantly upgrade our
skills. The most important skills to have will be knowing how to be highly efficient at iterative learning —"unlearning and relearning"—and develop high emotional and social intelligence.
The golden era with technology at its helm is awaiting the future for not an individual, but the entire humankind that is equipped with imagination, creativity and strategy.
Survival of the fittest –emotionally, creatively and through aptitude – will become the core of the automated world of the future.
(The author is Chief of Staff at Mindtree)
Download your money calendar for 2022-23 here and keep your dates with your moneybox, investments, taxes
Automation: Driving the desire for intense learning in a future-ready environment have 1027 words, post on www.moneycontrol.com at November 16, 2018. This is cached page on Business News. If you want remove this page, please contact us.